Units of Measure


Add to favorites tutorial


Add to favorites tutorial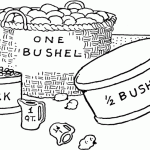 Converting Units of Measure: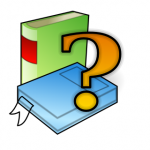 CONVERTING UNITS OF MEASUREMENT HELP
– Do you need help converting DIFFERENT UNITS OF MEASUREMENTS?   WebMath will show you how to convert different units of measurements.
ABOUT MASS: Mass is the numerical amount of matter something is made out of. Mass is NOT the same as weight.
ABOUT AREAS:  Areas can be a bit tricky to convert between because of the "squared" units they have.  What? Well, areas are two-dimensional structures, so their units are squared. As an example, think of the size of a house, which is given in square feet.
ABOUT VOLUMES: Volumes are a three-dimensional quantity measuring the physical amount of space something takes.
ABOUT SPEED: U.S. residents: is driving 100 km/hr considered "fast?" Non-U.S. residents: is driving 100 miles/hr considered "fast?"
The most common units of speed are the mile per hour (mph) and the kilometer per hour.
ABOUT POWER:
Power is the rate at which energy is put into, or taken out of, a system. For example, a 500 Watt halogen light uses 500 Joules of energy every second.
Convert temperature Scales – This page will show you how to convert between different temperature scales (Celsius, Fahrenheit, and Kelvin).
Unit of Measurement Worksheets
Customary System
Worksheet Generator
English Capacity worksheets
English Weight worksheets
English Length worksheets
Temperature conversion worksheets
Measurement Games
MORE WORKSHEETS
Inches, feet, and yards – easy
Inches, feet, and yards – medium
Inches, feet, and yards – harder
Feet, yards, and miles – easy
Feet, yards, and miles – medium
Feet, yards, and miles – harder
Feet, yards, and miles – using decimals
Ounces, pounds, and tons – easy
Ounces, pounds, and tons – medium
Ounces, pounds, and tons – harder
Ounces, pounds, and tons – with decimals
Ounces, cups, quarts, and gallons – easy
Ounces, cups, quarts, and gallons – medium
Ounces, cups, quarts, and gallons – harder
Ounces, quarts, and gallons – medium
Ounces, quarts, and gallons – harder
All common units in the customary system – easy
All common units in the customary system – medium
All common units in the customary system – harder
All common units in the customary system – with decimals (quite hard)
Metric System Worksheets
Worksheet Generator Metric Capacity worksheets Metric Weight worksheets Metric Length worksheets MORE WORKSHEETS Millimeters, centimeters, meters, and kilometers – easy Millimeters, centimeters, meters, and kilometers – medium Millimeters, centimeters, meters, and kilometers – harder Millimeters, centimeters, meters, and kilometers – using decimals milliliters/liters and grams/kilograms – easy milliliters/liters and grams/kilograms – medium milliliters/liters and grams/kilograms – harder milliliters/liters and grams/kilograms – with decimals All common metric units – easy All common metric units – medium All common metric units – harder All common metric units – with decimals CENTIMETER, METER & KILOMETER BrainpopJr. Introduction to Centimeter, Meter, Kilometer – Video, Activity, Lesson plan, Quizzes, Games & more INCHES & FEET BrainpopJr. Introduction to Inches & Feet – Video, Activity, Lesson plan, Quizzes, Games & more

(441) Page Views